François Hennebique – A pioneer of reinforced concrete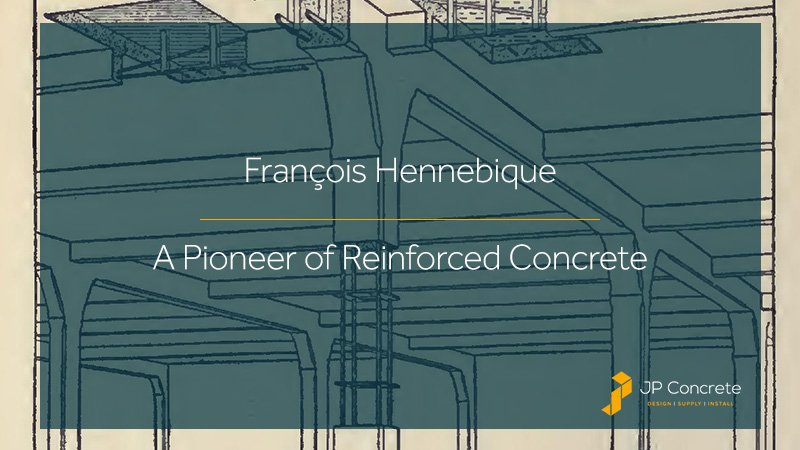 Innovation is a word that we hear a lot in our business – and it's not always used correctly.
But there are some true innovators and pioneers that we think deserve more credit than they've received. Especially considering the impact they've had on the development of architecture and design – Francois Hennebique is one of them.
Who was François Hennebique?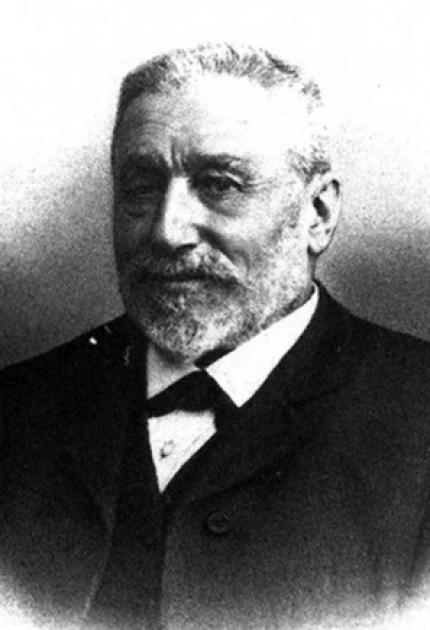 If you are wondering who François Hennebique is, you're not alone. Some individuals in the construction industry such as the architects Frank Lloyd Wright and Le Corbusier have been applauded for their vision and works, but Hennebique has been largely overlooked and almost forgotten – even within the concrete industry.
Born on April 25, 1842, in Neuville-Saint-Vaast, France, Hennebique was a self-educated builder and engineer who came up with one of the central tenets of the concrete industry as we know it today.
He conceived the idea of using metal encased in concrete to create béton armé (concrete arms) – a system that used concrete as fireproof protection for wrought iron beams – Hennebique further developed the idea, realising that it would become even more economic if the iron was used only where the slab was in tension.
François Hennebique Invention
His revolutionary idea was to produce a concrete slab with steel bars in its bottom face only – et voila, reinforced concrete was born.
After patenting the idea in 1892, the first building in Europe to use this revolutionary technique was in the old docks of Swansea – The Weaver Building was a flour mill that was designed and built-in 1897.
The strength of the concrete structure is exemplified by the fact that it survived World War II bombings, post-war clearance of industrial buildings and the filling of the area in the late 1960s – before eventually being demolished in 1984 to make way for a new supermarket of all things.
Fortunately, this example of Hennebique's vision has been kept alive, with a column from the building preserved in the Science Museum in London and another piece going to the Amberley Museum in Sussex.
To commemorate its part in the development of Swansea another fragment remains beside the river Tawe, where a plaque remembers Hennebique and his cutting-edge achievements.
The Life of François Hennebique
But what became of Francois Hennebique himself? After his revolutionary ideas concerning reinforced concrete took off, over 7,000 buildings were erected using his technique in just ten years after he first patented the idea.
Although many of these were by other firms using his technology – such as Mouchel – there were some notable designs from the man himself, including the reinforced concrete bridge over the River Vienne in Chatellerault.
Hennebique had originally worked on his reinforced concrete system after visiting the Paris Exposition where he marvelled at the work of a French gardener, Joseph Monier, who had produced concrete tubs and tanks.
Hennebique developed the idea to be used in construction and was the first to bring it to the industry. But in 1903, Hennebique's patent was declared invalid – with Joseph Monier's original 1878 patent for reinforced concrete re-installed.
This may be why the name Francois Hennebique does not have the same level of recognition as would be expected for such a pioneer in the field of architecture and design – But that was not the end for the French innovator.
The Concrete Manor of François Hennebique
As well as all the buildings he inspired – and the worldwide use of reinforced concrete today – Hennebique put his money where his mouth was and built an extensive family home on a plot in Paris in 1910.
The concrete manor house he designed still stands in Bourg La Reine and is a perfect example of how a supposedly unglamorous material such as concrete can be used in a beautiful and stylish way.
Hennebique made sure that his designs included natural elements to contrast with the strength that the reinforced concrete gave the structure.
Large windows and hanging gardens – possibly a nod to the gardener Monier – watered by the property's water tower, made his home a thing of beauty as well as prove his design credentials in the most spectacular way.
The Villa Hennebique was named as a 'monument historique' in 2011 and is used today as a particularly striking apartment block – even for Parisian standards.
François Hennebique – A True Pioneer
Francois Hennebique died in 1921 and is buried in the same Bourg La Reine area of Paris where his masterpiece still stands.
It's pioneers such as Hennebique that prove that true pioneers can develop and improve ideas that may not be their own. These people recognise the potential of innovative techniques – and the benefits they could bring to the way we build.